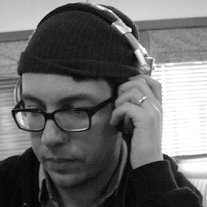 Over the last fifteen years John has worked as a exhibition designer, preparator, and arts administrator at a wide variety of museums and exhibitions departments, including the Queens Museum, the Smart Museum of Art, the Peggy Notebaert Nature Museum, the National Museum of Mexican Art, the School of Visual Arts, and the School of the Art Institute of Chicago. His work at these institutions has encompassed the installation, design, production and upkeep of museum exhibitions and spaces.
While at the Queens Museum he led the design and production of exhibitions such as Mierle Ukeles: Maintenance Art; Patty Chang: The Wandering Lake; Hey! Ho! Let's Go:Ramones and the Birth of Punk; Marinella Senatore: Piazza Universale/Social Stages; Mel Chin: All Over the Place; and Do You Want the Cosmetic Version or the Real Deal?: Los Angeles Poverty Department 1985 – 2014, and many more.
Recently, John's exhibition design and CAD drawings were used as part of the 2018 Queens International website.
John received a BFA from the School of the Art Institute of Chicago (1999) and an MFA from Parsons the New School for Design (2010), where he was the recipient of the Jacques and Natasha Gelman Trust Fellowship.
His sound work and visual art have been presented in a number of festivals, galleries, museums, websites, and broadcasts, including D Gallery, Five Myles, Slought Foundation, 1/Quarterly, Dogmatic Gallery, Bad at Sports, Outer Ear Festival, and ubuweb. In 2003 he co-founded and was the Executive Producer of the Blind Spot radio program on WLUW 88.7 Chicago. In its two-year run, Blind Spot produced over 90 episodes of live experimental radio. Since 2012, John has been the host and producer of stopGOstop, an experimental audio podcast, which features compositions for headphones, field recordings, and other audio experiments.